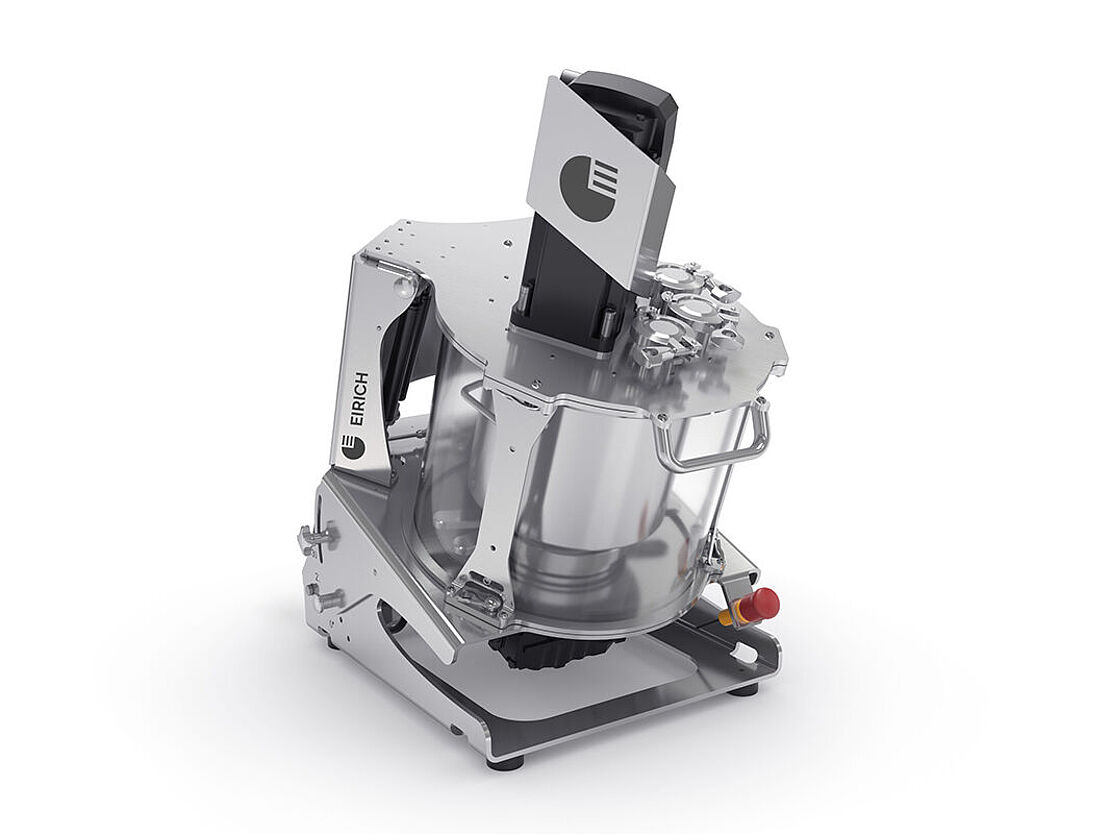 The new EL5
Smart technology - smart price. The multifunctional 5 liter mixer.
The new EL5 mixer is smaller, lighter and smarter than its proven previous model, with the same performance and robustness.
Simple operation, scale-up capability, integrated tilt adjustment and well thought-out options for daily laboratory operation.
Upgrades include recipe management, data acquisition and network capability.
This new 5 liter machine rounds off the portfolio of the Eirich laboratory mixer series.
Mixing vessel: stainless steel
Mixing tool: star-type rotor, modular design, made of stainless steel
Mixing incline: adjustable 0-30°
Control system: Basic Touch Control
Mixing temperature: max. 180°C
Temperature measurement in the wall scraper (PT100)
Permium Touch Control
Interchangeable cutting edge of the wall scraper optionally made of PTFE, polyamide or carbide (basic equipment: Ampco)
Mixing vessel with water-jacketed cooling
Liquid feeding funnel (stainless steel) with adapter plug
Heating (hot air blower)
Instruction and training at the Eirich Technical Center in Hardheim, Germany
Do you have any questions or challenging tasks for us?