Back to overview
There is something more, that we can do for you ...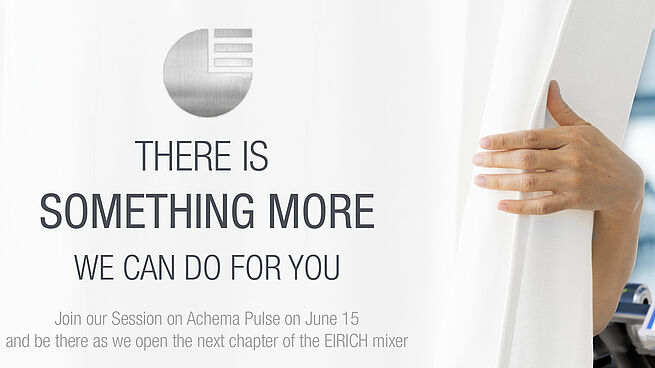 For more than 150 years, EIRICH has been synonymous with pioneering spirit, innovation, quality and customer proximity. In more than 200 industries, we prove our passion for high-quality processing technology around the basic operations of mixing, kneading, dispersing, granulating and coating day after day.
Now it is time to establish this passion in further fields of application. In industries which, due to their environmental and material requirements, have so far not had the opportunity to benefit from our advanced systems. At ACHEMA Pulse - the digital LIVE-EVENT of ACHEMA, we will show for the first time how we have further developed and designed our products for the food, pharmaceutical and fine chemical industries.
So be there when we open the next chapter of EIRICH mixers. We will be presenting our latest product development for many hygienic applications in a 15 minute LIVE SESSION. We call it the C5.