Back to overview
Submission phase for Gustav Eirich Award ends in May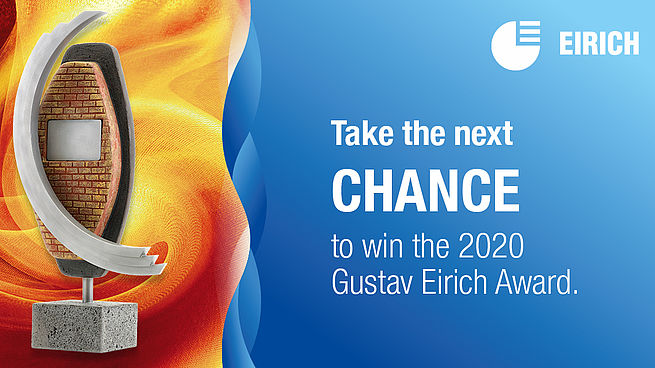 On September 16, 2020 the Gustav Eirich Award (GEA) will be presented for the eleventh time at the International Refractory Colloquium in Aachen. With the GEA, the ECREF European Centre for Refractories gem. GmbH (as a scientific institution of the Association of the German Refractory Industry e.V.) wants to specifically promote young academic talents from all over the world and spread knowledge.
Until May 20, 2020 the Ph.D.Theses can be submitted
Refractory based topics as well as contributions on investigations of materials, which are covered by the term "high temperature materials", are allowed as contents of the work. Dissertations and/or independent scientific papers can be submitted. The work must not have been completed more than two years ago. An international jury will judge the entries and select the three prize winners.
By financing the GEA, EIRICH is taking into account the fact that the Eirich mixer has been used in the refractory industry worldwide since its invention in 1924. At that time, it replaced rollers and kneaders, making it possible to produce better, higher quality materials. Thanks to further developments, Eirich mixers (for mixing, granulating, kneading or dispersing) now work with low wear and tear in other industries where raw materials such as corundum or silicon carbide are used.
Further information: